Learn Fashion Design At
KIFT COLLEGE


Get set to fly high.
Lead the fashion industry with setting unprecedented fashion trends.
Interior Design
Courses that bring out your artistic and scientific acumen.
Choose from a range of interior design courses. Become a most-wanted professional in the industry.
GET
QUALIFIED
FOR THE IN-DEMAND JOB OF A DESIGNER
Master the tools and techniques needed to become an expert fashion designer.
Admissions Now Open For

Fashion Design | Interior Design
Fashion design is an art that brings out the best in every individual style through creative expression. Diploma in Fashion Design course in Vijayawada is for those who want to explore their creative skills and present their imaginations.
Interior Design is the art of coordinating the elements within a structural space. The interior designing course in Vijayawada includes various elements like conceptual development, space planning, site inspections, programming, research, construction management and execution of the design. 
Entrepreneurship Development programme
Finishing school aims to impart social skills to enhance one's personality and help one become more beautiful from within.Diamonds are not Found polished, they have to be crafted. The finishing School that undertakes to groom individual,…
features Offered From KIFT
Professional training programs by 17+ years industry experts with creative and innovative minds. approach towards creative application...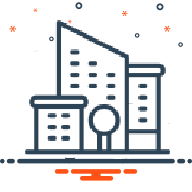 well-maintained classrooms with good infrastructure and guest lectures by celebrities and well-known fashion & interior designers.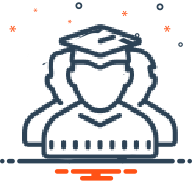 Providing Lifetime Placement Support to students by constantly exploring suitable avenues through our network agencies and institutions...
ADMISSIONS OPEN LIMITED SEATS ONLY
EMAIL: kiftandhra@gmail.com​
Proud to be a part of KIFT. I always wanted to be an interior designer and KIFT has helped me to be the one. It's not only about the degree but the institute have shaped up my passion really well and I am happy and proud to say that I am working on my own and living my passion.
I am really thankful to KIFT and the excellent staff which has helped me achieve my goal. When I entered the college first day, I had no idea about designing but the knowledgeable staff at KIFT made learning easy. I improved a lot through classroom assignments, seminars and fashion shows. This has brought lot of confidence in me and now I have finally grabbed an internship at the fashion house of my dreams.
Being a part of KIFT was great experience and the efforts of our Professors has made us so strong and confident that we are now ready to face any challenges in the field of Fashion. Thanks to KIFT and entire staff.
I really enjoyed my every moment at KIFT right from the enrolment to final exams and placements. The institute left no stone unturned in polishing my skills and creativity and as a result, I got placed as a Designer in one of the leading Fashion Brand.
Apply Online, or get in touch.